David Palfreyman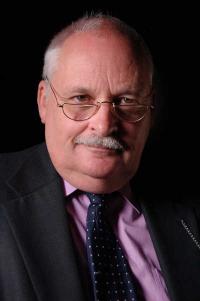 bursar@new.ox.ac.uk
David has been the Bursar since 1998.  He is also the Director of the Oxford Centre for Higher Education Policy Studies (OxCHEPS), which is based at New College; and is the Honorary Treasurer of, and a Trustee of, the Society for Research into Higher Education (SRHE).  David is a member of the Board of the Office for Students (OfS).
Teaching
David regularly lectures on Higher Education policy, and management; as well as on legal matters relating to the running of universities.
Research Interests
The law of higher education; comparative international HE policy (David is the joint editor of the 25 volume Routledge/Taylor&Francis 'International Studies in Higher Education' series); and the management of universities.
Selected Publications
Farrington & Palfreyman, The Law of Higher Education (2012 second Edition, Oxford University Press Legal Practitioners Series).
Palfreyman, The Oxford Tutorial (2008, second edition, OxCHEPS; 2010 Chinese edition, University of Peking Press, (2018 Korean edition).
Palfreyman & Tapper, Structuring Mass Higher Education: The Role of Elite Institutions (2009, Routledge).
Tapper & Palfreyman, The Collegiate Tradition in Higher Education (2010, Springer).
Tapper & Palfreyman, Oxford, the Collegiate University: Conflict, Consensus, and Continuity (2011, Springer).
Palfreyman, London's Livery Companies (2010, Oracle); London's Inns of Court (2011, Oracle); London's Pall Mall Clubs (forthcoming 2018).
Palfreyman & Tapper, Reshaping the University: The Rise of the Regulated Market in Higher Education (2014, OUP).
Palfreyman & Temple, Universities of Colleges: A Very Short Introduction (2017, OUP).
Palfreyman, Tapper, Thomas, Towards the Private Funding of Higher Education: Ideological and Political Struggles (2018, Routledge).