Robert Colquhoun, 'The Spectators', 1947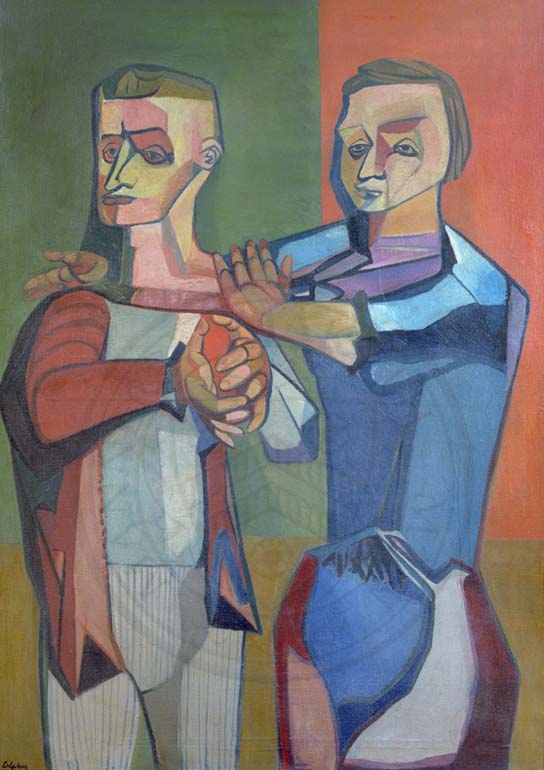 Robert Colquhoun's The Spectators has been a part of the College's Junior Common Room collection since 1960 and recent information suggests that it was painted c 1947. The two spectators are thought to be self-portraits of Robert Colquhoun and Robert MacBryde, so its inclusion in a recent major retrospective dedicated to the work of both artists at the Scottish National Gallery of Modern Art was particularly resonant.
The exhibition - The Two Roberts: Robert Colquhoun and Robert MacBryde – ran from 22 November 2014 - 24 May 2015.
National Galleries Blog: https://www.nationalgalleries.org/aboutus/blog/the-two-roberts/