Decanal Team
The Dean is in charge of the discipline of the College's Junior Members. The role is wide-ranging, and although it excludes individual pastoral matters, does take account of the general welfare of Junior Members. Particularly, the Dean is concerned with matters of policy and with the College's rules, which are set out in the College Handbook. Junior Members should feel free to approach the Dean on any appropriate matter, particularly if it involves non-pastoral difficulties outside the College, and indeed, are urged to do so. Junior Members may also be summoned to see the Dean, and they are reminded that such summons take priority over any academic, sporting or social engagement.
The College also has an Assistant Dean, and four Junior Deans. The role of the Assistant Dean is focused on managing day-to-day issues; Junior Members wishing to hold events should ensure that they approach him first. The Junior Deans deal with disciplinary matters on the ground, and one Junior Dean is rostered to be on duty every night from weeks nought to nine.
Those wishing an appointment to see the Dean or the Assistant Dean on non-urgent matters should contact the Deans' secretary, Jacqui Julier. If the matter is urgent, the Junior Member should contact the Dean via the College Lodge, or directly on 07786 061 613.
Michael Burden - Dean
Office: SH G2 A
Room: 12 OB 3
Office phone: 71976
Room Phone: 79526
Mobile: 07786 061 613
michael.burden@new.ox.ac.uk
 
Michael's biography can be found on his fellow's information page.
 
Gideon Elford - Assistant Dean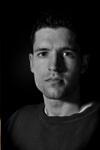 Room: Weston Buildings, House 8, Flat 5
Room Phone: 81085
Mobile: 07941 785381
Formerly a Junior Dean at New College, Gideon has recently completed his DPhil in Political Theory. Gideon studied for both his undergraduate and graduate degrees at New College and is now a Departmental Lecturer in Political Theory. He is currently working on issues in egalitarian distributive justice and individual responsibility.
Gideon is a film lover and an amateur screenwriter. He is also a fitness enthusiast, spending his much of his time either in Iffley gym or out on the road training for his next half marathon. A keen sportsman, Gideon has played for the College 1st XI football team for several years and was formally a member of the Oxford University Boxing squad.
As Assistant Dean, Gideon is in charge of granting permissions for events held in College.
Boingotlo Gasealahwe - Junior Dean
Room: Warham House
Mobile: 07380 417771
boingotlo.gasealahwe@new.ox.ac.uk
Boingotlo Gasealahwe is completing an MSc in Economics for Development at the department of International Development will stay to complete her DPhil in Economics.
Her research focuses on the adjustment of the South African economy to commodity price and exchange rate shocks with the hope that it can shed light on the ways in which African economies can diversify and increase their resilience to external shocks. 
Boingotlo is passionate about the African continent and is committed to improving public-policy and development in Sub-Saharan Africa. After completing her studies at the University of Cape Town, she joined the National Treasury of South Africa where she has spent the last five years working as an economist in the Economic Policy division. Prior to coming to Oxford, she worked at the OECD where she assisted with the production of the South Africa 2017 survey, a report that recommends policies to facilitate development.  
In her spare time, Boingotlo enjoys listening to jazz music, reading and running. She ran her first marathon in Paris in 2017.
Vuyane Mhlomi - Junior Dean
Room: Sacher Building 1, Room 18
Mobile: 07425 332805
Vuyane Mhlomi joined the New College Decanal Team in Trinity 2015. Vuyane is a DPhil student and Rhodes Scholar in the Nuffield Department of Obstetrics and Gynaecology. His project is to evaluate the effects of syncytiotrophoblast extracellular vesicles on the cardiovascular system during normal pregnancy and preeclampsia.
Vuyane Mhlomi obtained his medical degree at the University of Cape Town in 2011, with first class honours and with distinction in the pre-clinical, clinical and final clinical examinations. He is a founder of MH Foundation - an organization which seeks to enable disadvantaged children to realize their potential. He is passionate about South Africa, its people and the attainment of academic excellence despite all odds. Vuyane would like to change the face of cardiovascular medicine, and would like to provide more practical solutions to the challenges facing the South African health care system.
Yale Michaels - Junior Dean
Room: Weston Buildings, House 16, Room 6
Mobile: 07478 688640
Yale Michaels is a DPhil student studying medical sciences. He is a member of the Tudor Fulga laboratory at the Weatherall Institute of Molecular Medicine. The aim of his DPhil research is to apply DNA editing technologies towards cancer prevention and therapy. Yale is from Winnipeg, Canada where he attended Brock Corydon Elementary, Camp Massad and Grant Park High School. Yale graduated from Harvard University with an A.B. in molecular and cellular biology. He competed for the Harvard rugby team and has played volleyball for the Oxford men's first team. Yale also enjoys basketball, tennis and hockey. His DPhil is supported by the WIMM prize studentship, the Christopher Welch scholarship and the Clarendon fund.